Apartment Morro del Jable
Ref.CLH-373781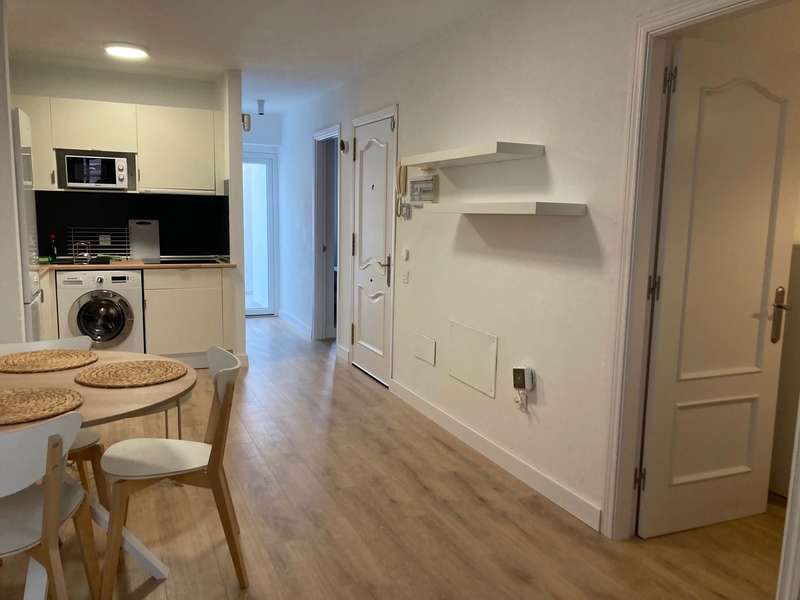 This FABULOUS PENTHOUSE is rented, it is a third floor without elevator, easy to climb short stairs, with terrace and views, with 2 bedrooms. capacity 5 people. consists: 1 room double bed 2 bedroom, 2 single beds 1 sofa bed in the living room Totally renovated, perfectly furnished in Morro jable town. Wiffi connection, TV 43 "4k, FIBER OPTIC high speed for teleworking, independent Router in each apartment, seasonal rentals, for displaced people who need accommodation for weeks or months starting in September, (summer for weeks) Location, central street of Morro jable town, the beach 100 meters away, restaurants, shops, banks, everything you need. PRICE PER WEEK: - 2 bedrooms, €665. / week you can book through this link if you have difficulty contact us... https://duplexfuertehorizonte.vacation-bookings.com/
Size:50m² Bedroom/s:2 Baths:1
Reference:
373781,
Size:
50m²,
Bedrooms:
2,
Bathrooms:
1,
Furnished:
Fully furnished,
Floor:
3rd,
Furnished kitchen:
Furnished with appliances,
Kitchen type:
American,
Terraces:
1 (5.00m²),
Location:
Exterior,
Orientation:
Southeast,
Location:
Near the beach, Old city center, City center,
Views:
Sea, Town, Street,
Floors:
Floating wood,
No. of floors:
3,
Lift:
No,
Neighbors:
3,
Building year:
2000 (22 year/s),
Condition:
Renovated/modernised,
Equipment:
TV, Internet, Wifi, Refrigerator, Washer, Oven, Microwave, Intercom, Shower plate,
Security measures:
Alarm.
Click Lanzarote Homes

,

C/ Velamen, 42

,

35509

Playa Honda.

+34.606.434.060

https://www.clicklanzarotehomes.com/
Documento elaborado por Click Lanzarote Homes con información de la propiedad para su compraventa, arrendamiento o traspaso. Con su aceptación, el destinatario se compromete a no copiarlo, reproducirlo o distribuirlo a terceros, ni total ni parcialmente, sin el consentimiento escrito de Click Lanzarote Homes, que declina expresamente toda la responsabilidad por las manifestaciones, expresas o implícitas, u omisiones, o por cualesquiera otras comunicaciones orales o escritas hechas a cualquier parte interesada. Esta información no constituye un valor contractual.