Office Arrecife Centro
65.000€ (£ 58.558 approx.)
Ref.TIM-363836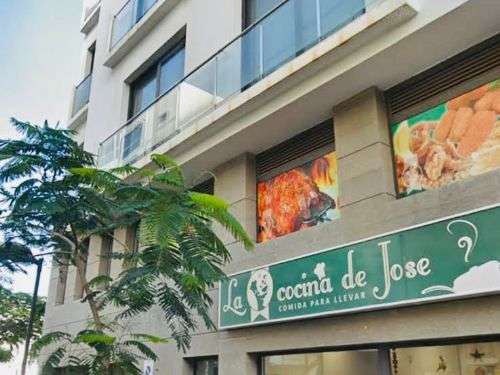 Small and bright 30m office on the third floor of a building with lift. It is currently used as a flat. The building is mainly occupied by law offices and companies. It is located in the centre of Arrecife with all services at hand and 2 minutes from the promenade and the beach of El Reducto. It consists of entrance hall, kitchen, living room-kitchen, one bedroom and bathroom with shower. The building, the communal areas and the flat are in very good condition. Interesting opportunity for investors who want to rent it out. Come and see it! The data shown are merely indicative, they are subject to errors or involuntary omissions. The sale price does not include transfer taxes, Notary, Registry and any other expenses that may generate the sale.
Size:30m² Baths:1
Reference:
363836,
Size:
30m²,
Bathrooms:
1,
Furnished:
Partially furnished,
Hot water:
Individual,
Type hot water:
Electric heater,
Lift:
Yes,
Equipment:
Water, Light,
Horizontal division:
Yes.
Timanfaya House S.L.U
C/ México. 1.
35500
Arrecife.
+34.928.503.963 +34.608.818.041
https://timanfayahouse.artekasa.es/
Documento elaborado por Timanfaya House S.L.U con información de la propiedad para su compraventa, arrendamiento o traspaso. Con su aceptación, el destinatario se compromete a no copiarlo, reproducirlo o distribuirlo a terceros, ni total ni parcialmente, sin el consentimiento escrito de Timanfaya House S.L.U, que declina expresamente toda la responsabilidad por las manifestaciones, expresas o implícitas, u omisiones, o por cualesquiera otras comunicaciones orales o escritas hechas a cualquier parte interesada. Esta información no constituye un valor contractual.